The Best in the History of NanoImpact
Developed by Further Upgrading
Our Exclusive Nanotechnology
and Thoroughly Reviewing the Ingredients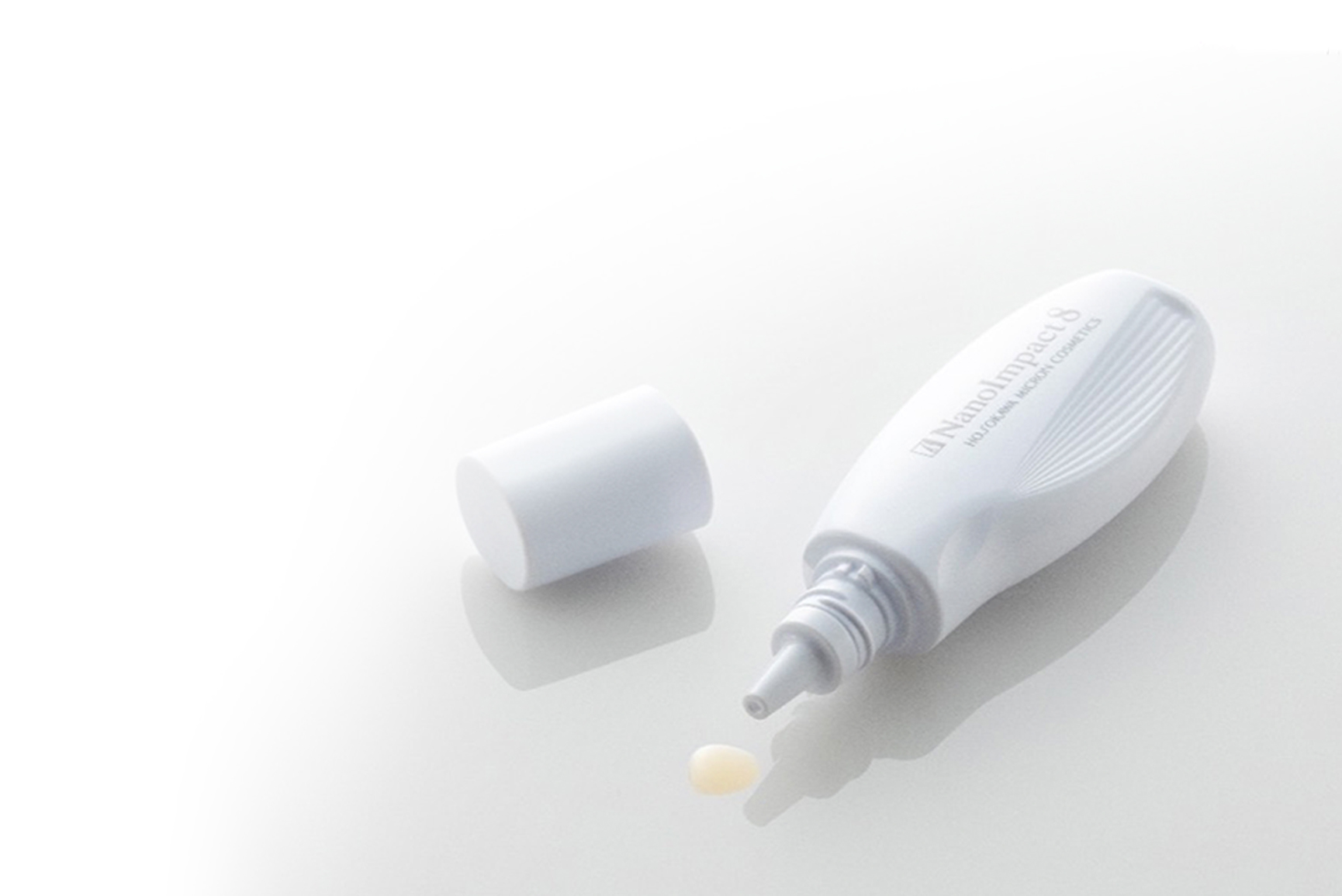 The 8th generation of the NanoImpact series, NanoImpact 8
contains as many as 120 trillion PLGA nanocapsules with
the best formula of carefully selected ingredients, offering
the same effect as applying them directly to hair follicle
throughout the day with only one application (2mL) per day.
The NanoImpact series, with over 20,000 active repeat customers,
has a solid record of more than 2.3 million units in Japan
since its launch due to the steadfast quality that has
proven effective.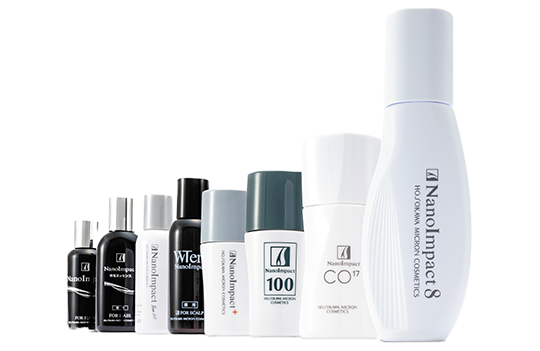 Wash your scalp

Wash your scalp gently.
<Tip1>
We recommend using together NanoImpact SHAMPOO & CONDITIONER
sold separately to enhance a hair caring effect.
They are composed of hybrid nanoparticles that work well with NanoImpact.

Dry your hair

Dry your hair and scalp with a towel or hair dryer.
<Tip 2>
Since PLGA is weak against heat, take notice of the timing to
use a hair dryer. The best timing to use a hair dryer is:
1) before applying NanoImpact CO17, or
2) after applying NanoaImpact CO17, and after a few minutes air-drying.
Please refrain from using a hair dryer right after applying NanoImpact CO17.

Apply NanoImpact CO17

Apply NanoImpact CO17 focusing on the areas of concern.
(e.g. hairlines and the top of the head)
<Tip 3>
Instead of applying it on the hair, apply it directly
to your scalp and massage it into the scalp.

Massage your scalp

Massage your scalp gently using the pads of your
fingers to improve circulation for better hair growth.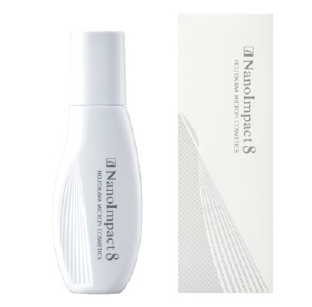 Hair growth agent e60mL/2 fl.oz. / for about 1 month use
JPY8,000 (Retail price in Japanese market)
Note: Wholesale prices are subject to negotiation.
Moisturizing Ingredients
SERITA
JAPONICA
EXTRACT

STEPHANIA
CEPHALANTHA ROOT
EXTRACT [New]

DIPOTASSIUM
GLYCYRRHIZATE [New]
Key Ingredients for Hair Growth
ERIOBOTRYA
JAPONICA
LEAF EXTRACT

PUERARIA LOBATA
ROOTEXTRACT [New]

NASTURTIUM
OFFICINALE LEAF/STEM
EXTRACT [New]

PAEONIA
ALBIFLORA ROOT
EXTRACT [New]

PAEONIA
SUFFRUTICOSA ROOT
EXTRACT
Scientific cosmetics based on the
proven
beauty science research
by Hosokawa Micron
Getting Right
Inside the Skin

How to deliver beauty ingredients
right into the depths of the stratum
corneum? PLGA nanocapsules with
high permeability and long
sustainability do just that,
placing the highest emphasis on
improving skin quality.

No matter how great an ingredient maybe,
if it can't get inside the skin,it can't carry out its role.
PLGA nanocapsules have a minuscule size of 140 nanometers.
This is more than two million times smaller than the size of a pore.
That's how these nanoparticles deliver beauty ingredients right
down to the deepest part of the stratum corneum.
If the particles were any bigger or smaller than this,
they wouldn't be able to work to the best of their ability.
The culmination of years of research data is packed into
these tiny 140-nanometer particles.
Long-Lasting
Effectiveness

How to keep delivering
beauty ingredients
to your skin in the same condition
for over 24 hours?
By the "time-release method"
of PLGA nanocapsules,
bringing medical research and
cosmetics together.

The PLGA nanocapsules have a spherical structure like yarn threads entangled.
The useful ingredients entangled in PLGA nanocapsules are released slowly
from the spherical structure as if yarns were untied and can stay around
the stratum corneum for a long time.
Furthermore, as the PLGA nanocapsules hydrolyzed with the body water are
promptly discharged out of the body as water and carbon dioxide.
In other words, only the necessary ingredients keep acting for a long time,
and PLGA nanocapsules as a career are extremely safe materials for the human body
and marine environment.