Powder-Type Serum for
Moisturizing ON-The-Go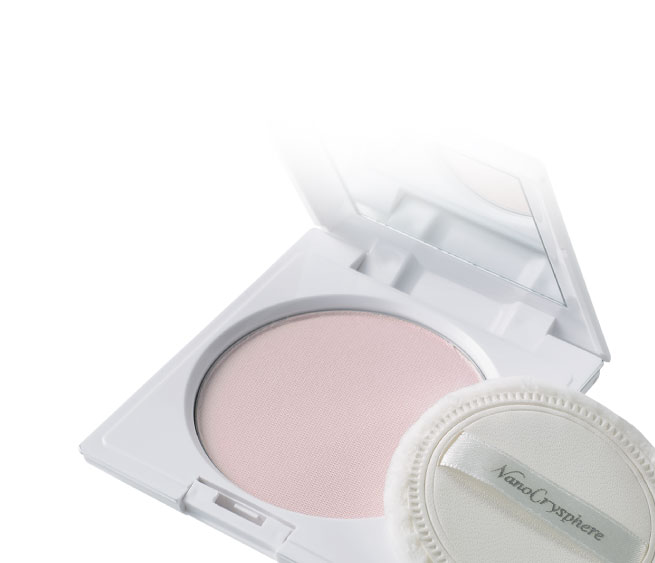 It's a completely new type of beauty serum that can be applied even over makeup.
The Nano-sized powder that luxuriously includes skincare and moisturizing ingredients penetrate
through the pores into the stratum corneum, moisturizing the skin from the inside.
It also has a sunscreen effect (SPF 18, PA +++) and can protect the skin from sunlight by using it as a
make-up base. This ultrafine powder quickly fits to the skin and improve the skin texture.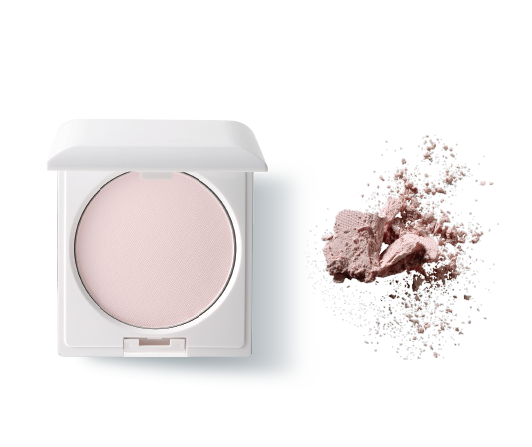 Wash your face and tone the skin with skin toner.

Gently put the appropriate amount of powder
all over the face by pressing with a puff.
The powder fits well to the skin by pressing
gently with palms, and it makes the skin bright
up by one tone. You can also use it as a
makeup base as it has a sunscreen effect.

For fixing your make-up in the daytime

This powder can be used both before
and after make-up.
You can improve the make-up lasting by
using before make-up, and it creates a smooth
and moist texture by using after make-up.
Also, you can use it as highlighting powder.

As a facial pack at night

This powder provides long-lasting hydration.
When you apply plenty of the powder after
finishing your skin care of night,
you can feel moisture and firmness
in skin texture the next morning.
Moisturize your skin anywhere, anytime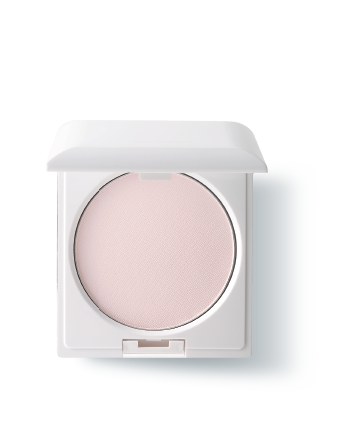 Powder-type serum 9.5g/ about for 1-2 months use
JPY6,600 (Japan market price)
Note: Please request a quotation for the distributor price.
Skincare Ingredients
RESVERATROL

VITAMIN C*
Moisturizing Ingredients
SODIUN
HYALURONATE
*ASCORBYL TETRAISOPALMITATE
Scientific cosmetics based on the
proven
beauty science research
by Hosokawa Micron
Getting Right
Inside the Skin

How to deliver beauty ingredients
right into the depths of the stratum
corneum? PLGA nanocapsules with
high permeability and long
sustainability do just that,
placing the highest emphasis on
improving skin quality.

No matter how great an ingredient may be,
if it can't get inside the skin,
it can't carry out its role. PLGA nanocapsules have the
miniscule sice of 140 nanometers.
This is more than two million times smaller than the size of a pore.
That's how these nanoparticles deliver beauty ingredients
right down to the deepest part of the stratum corneum.
If the particles were any bigger or smaller than this,
they wouldn't be able to work to the best of their ability.
The culmination of years of research data is packed
in to these tiny 140-nanometer particles.
Long-Lasting
Effectiveness

How to keep delivering
beauty ingredients
to your skin in the same condition
for over 24 hours?
By the "time-release method"
of PLGA nanocapsules,
bringing medical research and
cosmetics together.

You could say the structure of these nanoparticles is like a yarn ball.
It's as if yarns were coming untied one at a time, delivering active ingredients
to your skin continuously for over 12 hours. This means that a twice-a-day routine,
in the morning and evening, will constantly replenish your skin with beauty ingredients.
Cosmetic products that care for your skin both while you're awake and asleep?
That's exactly what you get with NanoCrysphere, our line-up of scientific cosmetics.